BEWARE! I'M GOING TO TALK ABOUT MATHS IN THIS POST.
IF U HATE MATHS, U CAN CLICK THE 'X' AT THE RIGHT HAND SIDE, AND LEAVE.
+++++++++++++++++++++++++++++++++++++++++++
because
i
have
MATHS
in
my
life.
lol.
though sumtimes MATH ERROR may occur.

but if u follow the rules, it will be gone.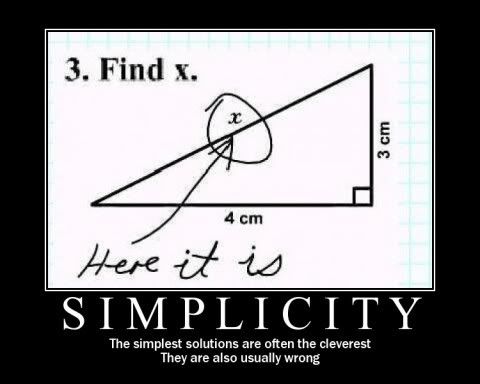 MATHS very easy only mah. *i noe i'll get scold after i said this*
u see the pic above, u shud probably noe the answer.
x=5cm (Pythagoras Theorem)
juz wanna tell somebody, where is my LIMIT!!! wahahaha..
i seriously wanna get this shirt la!!!!
whr can i get it leh?? haha
and maths can be a short form too.
for those lazy ppl like me, haha.
ho3 = ho ho ho!!! *merry christmas*
bt if i do this in my hse, sure let my mum kill 1st. hehe
hear some
musics
1st la!! haha
maths is basically consist of ....
ADD, MINUS, TIMES, DIVIDE

only mah.
so, take it easy peeps!!!
current song:My Life Would Suck Without You
current mood:not bad